Overall Ranking: 70 out of 100
Price: Free
Owners: Made by ZipfWorks
Website: www.dealspotr.com
 INTRODUCTION
DealSpotr is relatively new on the market. It is a platform that allows its members to share deals they find on the web, whilst browsing. It is kind of a social media platform, as you can gain followers and follow others to find deals, whilst advertising deals that you can use to save money.
There are a number of sites out there, see my reviews for Swagbucks and iPoll, but what I like about DealSpotr is the social element and the fact that through its affiliate program you could actually earn some revenue through this a lot easier than you could through others out there.
 WHO IT IS FOR
Anyone who likes finding bargains out there would like this site, although one thing I found was a lot of the deals were US based.
Great if you live in the country, however as I live in the UK and the site is still relatively new it meant I was restricted in offers I could take advantage of.
 Another side to it is that as the network builds up and more offers from other countries were advertised on there by the users, it could lead to a great offer for anyone
 HOW IT WORKS
It is easy to sign up, you can even sign up with your social network details. Once in
the site, you select a number of interests to follow and favourite brands to personalise your newsfeed.
 You then find your feed full of offers you can take advantage of, it also gives you the option of copying the voucher code then and there to use easily on the website with the offer.
 You can post your own offers, which gains you points (25) and if people try your codes you gain points too.
You do need to earn 10,000 points to earn a $10 amazon gift card. Which can seem a high ask as posting an offer earns you only 25 points, and you are restricted to posting 4 a day.
 But there are alternative ways of earning points. You can choose 5 offers a day that you feel will become 'Hot' or 'On Fire'. It is described as a fun way of earning extra points by choosing whether you think an offer will be used a lot by users.
Be mindful that getting it right earns you points, whilst getting it consistently wrong may result in less chances to use it going forward.
 There are opportunities to verify other users deals, and earn points.
 The other great feature they offer is an affiliate program, or a 'refer a friend' option. You can invite friends to join dealspotr and they offer you 10% of what they earn in points.  This is quite generous.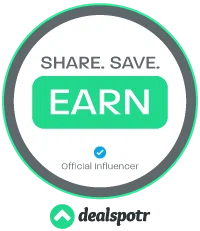 PROS
Easy to set up and use
Number of offers available to save money off shopping.
Offers are checked by community prior to being added.
Affiliate Program, Refer a friend and receive 10% of their points earning
Easy to share to social media
CONS
Most of the offers are for the US, I tried an amazon code on the UK site and it wouldn't work
When making a deal, you will receive an email each time someone spotted the deal. Turning the notifications off could be made easier
 TRAINING/TOOLS OVERVIEW
They have step by step ways to getting started, and if you hover your mouse of anything it offers you an explanation of what it does, with an option to go to their FAQs which are easy to understand and thorough.
If you have a professional blog site, you can become an Influencer. By getting people who read your blog to join them they have a number of tools to add your affiliate links to your blog. These are useful and really easy to use.
 SUPPORT


As it is like a social media platform you can just ask the community, and they will more than likely answer your question. Their help page covers a lot of the questions you may have whilst getting started.
 To contact them directly, you need to do this through their Facebook page, clicking the link on their website, you are taken through to the messenger format to ask them directly.
 PRICE


Free, there are no charges for anything. If you find an offer on a website, try it and it works you share it on dealspotr. You can also gain money by referring your friends, or people on the forum trying your deals.
 FINAL OPINION/VERDICT
DealSpotr is a fun platform that offers great deals on products and services out

there, which are found from the community. You can follow others, and try different things. So it is easy to get started and use, as easy as Facebook for example.
 It isn't a scam, doesn't cost you anything and has links to some great deals.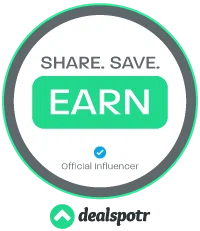 It is relatively new and they would benefit from a few changes.  For example, if they offered people a way of paying cash, via PayPal, then they would probably start having some considerable growth in this market.  By just offering amazon gift-cards only really benefit people who shop at amazon.
 I must stress it isn't a platform where you could make a lot of money, it is designed to help you find deals and share them, but offering 10% of all the points your referral makes is a good deal. 
If you are interested in a platform with training and a way to earn money from home, try reading my Wealthy Affiliate Review
 Thanks for taking the time to read this, if you have any experiences you would like to share please add them below.
 John